Head of Sales
We are looking to find someone to lead our sales into the next growth stage of Advance B2B!
We usually respond within two weeks
As our current Head of Sales is going to seek new adventures as an entrepreneur after the summer, we are looking to find someone to lead our sales into the next growth stage of Advance B2B. 🤩 📈
We have grown steadily over the years, and most of that time relying on what we know best: marketing. But as we are growing, we have acknowledged that in addition to doing great marketing, we do also need people who are dedicated to doing sales.
We are not looking for an "I did it all by myself" kind of salesperson. Our sales are done together with our experts, and our Head of Sales will also be leading and growing our sales team.
Right now the team has grown from 1 to 3 within one year. We have ambitious growth goals, and if all goes as planned, you would get to grow your team with new team members in this role. In short: You would get a chance to get your hands dirty, scaling our sales in all aspects! 🔥
(For us "scaling sales" doesn't only mean hiring new people. For us, it means doing things more effectively, automating what can be automated, building online sales channels, having better processes and tools, and so on.)
This is what we are looking for 🤩
You have solid sales experience & proven track record of successful sales, preferably from a service business

You have experience of leading people & coaching, e.g. working as a team lead
You are used to working together with marketing to reach your goals, and sales technology is your best friend & not-so-secret lover
You have the courage to try new ways to do sales to find out what works the best – our sales team has a big impact on our brand, and that's why we expect you to always provide our customers with a top-notch sales experience
You have already built a bit of a network, and it would be great if you were already somewhat active on LinkedIn (that's where most of our inbound leads come from)
Proactivity and an independent way of working, great communication skills, and familiarity of dealing with multiple stakeholders
You are fluent in both written and spoken English
We have described the most important points of our company culture in our Culture Code, and we expect you to live by the same values. 👇💜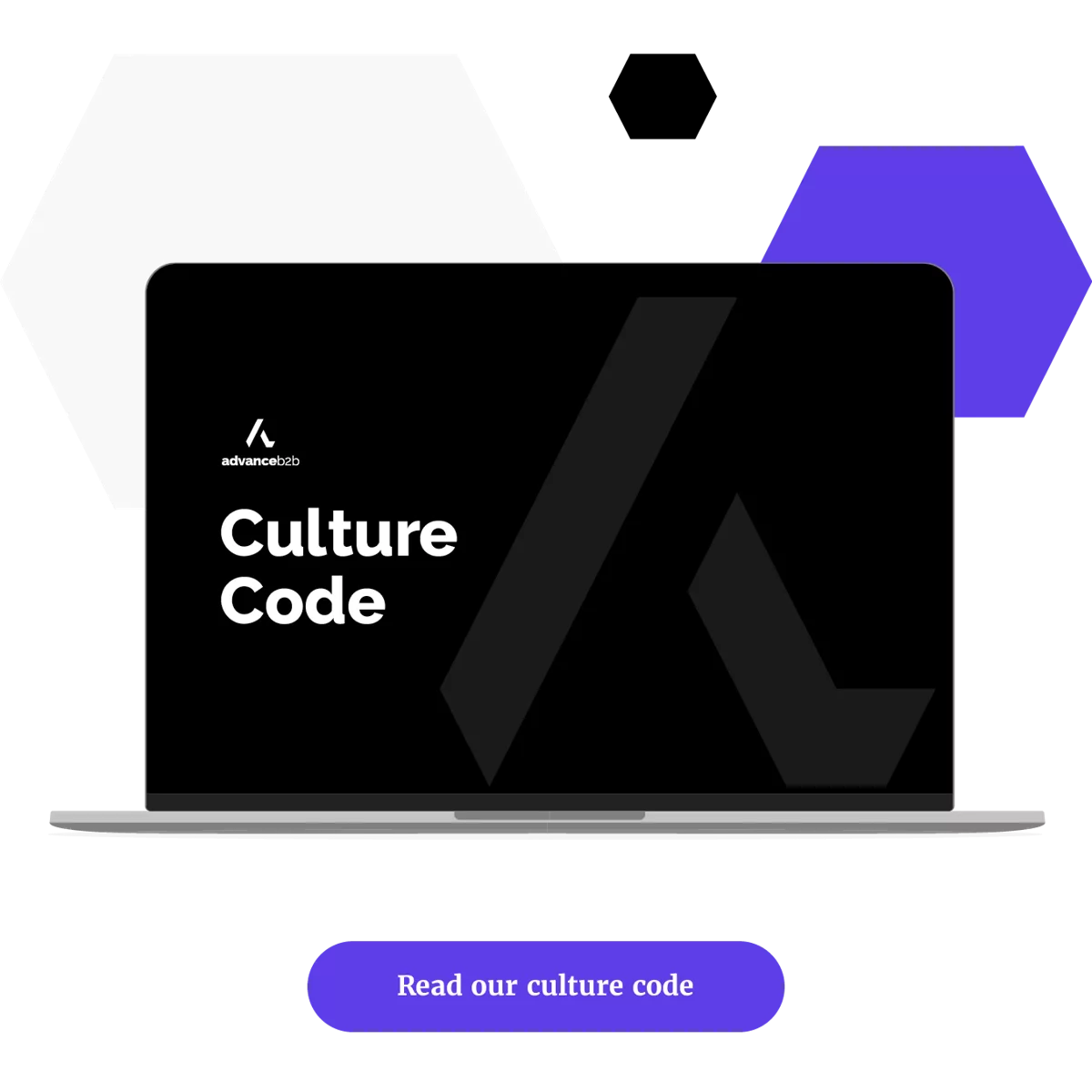 These will give you some bonus points:
Experience in scaling sales operations

Experience/interest in building online sales channels

We work mainly with SaaS and Subscription companies, and our buyers are typically founders, CEOs, or CGOs. Any experience with selling to a similar audience is a big plus.
Experience & familiarity of any kind with HubSpot
If you can sell in Finnish too (many of our customers are from Finland 🇫🇮)

What we don't want to have 🙅🏻‍♀️
✋ We emphasize learning in everything we do, but for this role, we can't hire someone without prior experience in leading people.
✋ If you are most comfortable in a slower-paced environment, this is not the right place for you: we like to move fast, and that's also what our customers require from you.
✋ We appreciate helping others to succeed. Self-centricity and big egos are a big no for us.
✋ If cold calling is the only tool you can think of, we are not a match either!
What will your work look like?
In the beginning, you'll have 2 team members. Their success = your success. You will support them in their day-to-day work and make sure they hit their sales goals.
Your team's focus is mostly on new customer acquisition, but you also help our teams in upselling if they need help. First and foremost, you should be interested in enabling the growth and success of the whole company, not only your own sales quota.
You'll spend part of your time with your own sales cases while scaling the team. You'll get to start with a strong existing pipeline that should provide you with a smooth start. 
To give some perspective of the amount of sales work you'll be doing yourself: last year our current Head of Sales closed a total of 29 deals worth 1 M€. Most of these cases came through inbound.
Our brand is quite well known within our target audience in Finland, but that's not (yet!) the case outside our homeland. That means you'll probably have to work a bit more to get in some international sales, too. But worry not: our marketing team will be there for you!
You'll be part of our management team, and you'll also be invited to visit our board meetings.
How your time would be divided (roughly):
Leadership & coaching: 10% per sales team member
Sales development & general admin work: 10-15%
Selling: the rest of it 🤑
The recruitment process:
Meeting with our CEO. In this meeting, you'll get to discuss the company & culture, and what the main expectations for the new hire are.

Meeting with our current Head of Sales & our COO. In this meeting, you'll get to discuss your previous sales experience and achievements, and our goal is to get a good understanding of your substance expertise.

Small homework assignment (we want to see you in action!)

Meeting with your future team & closest colleagues. In this meeting, you'll get to meet the people you'd be working closely with.
Additional information & how to apply
⏰ We will hire when we find our match, and hope the new person to start during the spring of 2022.

🎥 We arranged a Q&A webinar about this role at the beginning of February. You can watch the recording here.
📍Our office is located in Malmi, Helsinki, but you have all the freedom of the world to decide how much you want to use the office – if 100% remotely is what you prefer, that is okay for us! However, we would still love you to visit the office and the customers every now and then (when the Covid hassle is over someday, of course).
💰 The salary in this role will consist of three parts: 1) a base salary, 2) sales provision based on your team's success, and 3) your own sales provision. Your base salary will be around 4 000-5 000 €/month, and with the additional parts, you can expect your total salary to land typically between 6 000–8 000 € a month. However, we are happy to discuss the salary model with the chosen candidate!
✨ If you have any questions about the position, you can contact Sari Venäläinen on LinkedIn or via email (sari@advanceb2b.fi).
💌 Psst! If this position isn't for you, we'd appreciate it if you could share it with your network or with someone you recognized from the description. Thank you! 🙏

Remote status

Hybrid Remote
Very Official Headquarters
What's in it for you?
No rules on "remote work"or "office hours" 🙅🏼

Not a morning person? Not a problem. Dreaming about working from the summer cottage? Just do it! We trust our employees: as long as you don't cause trouble to your team and customers, you can work when & where it's the most convenient for you.

Get paid to learn 💰

We dedicate 10% of our time (that's half a day every week) to learning new things, and you'll also have a personal training budget. And the best part? You'll choose how you want to spend those.

Auntie service to support the mental well-being ❤️

We offer our employees Auntie's personal meeting packages that help us deal with everyday issues before they become overwhelming.

Permission to speak up 🙋🏾

Whatever the situation, you're more than welcome to voice your opinion. At Advance B2B, all new development ideas, constructive criticism, and feedback are assessed based on their merit, not based on who brought them up.

Do what feels right 🧠

You never have to ask for permission to blow up an internal process, or try something new with a customer. As long as you can justify your decisions and learn from your experiments, you're basically free to do whatever you want.

Safe for everyone 🌈

We are committed to creating a safe, diverse and inclusive working environment for everyone.

Employee bike benefit available 🚴🏻‍♀️

Aaaand PS. your birthday is always a paid day off 👋🎂
What is this all about?
Back in the dark ages, our founders left their well-paying full-time jobs to start an inbound marketing agency. The big idea was to help B2B companies grow by creating marketing their customers would love.
Fast-forward to today, and that two-person business has grown into a full-blown growth marketing agency with customers across three continents.
Now, if you are an experienced SaaS growth marketer, digital sales expert, paid advertising specialist, or perhaps a tech/analytics consultant looking for a new gig.... We'd love to chat! 😍
About Advance B2B | Growth Marketing Agency
Coworkers
45+ employees, and 10+ nationalities
Head of Sales
We are looking to find someone to lead our sales into the next growth stage of Advance B2B!
Loading application form
Already working at Advance B2B | Growth Marketing Agency?
Let's recruit together and find your next colleague.