Join the Advance B2B gang 👋
Advance B2B in a nutshell 🥜
Advance B2B is a full-stack B2B Growth Marketing Agency specialized in doing marketing that sales love and creating brands that customers love.
We work with ambitious B2B SaaS, subscription, and tech companies to make their marketing a strategic growth driver (instead of an ad hoc support function).
On this page, you'll find information about working at Advance B2B and also our current job openings. 🤩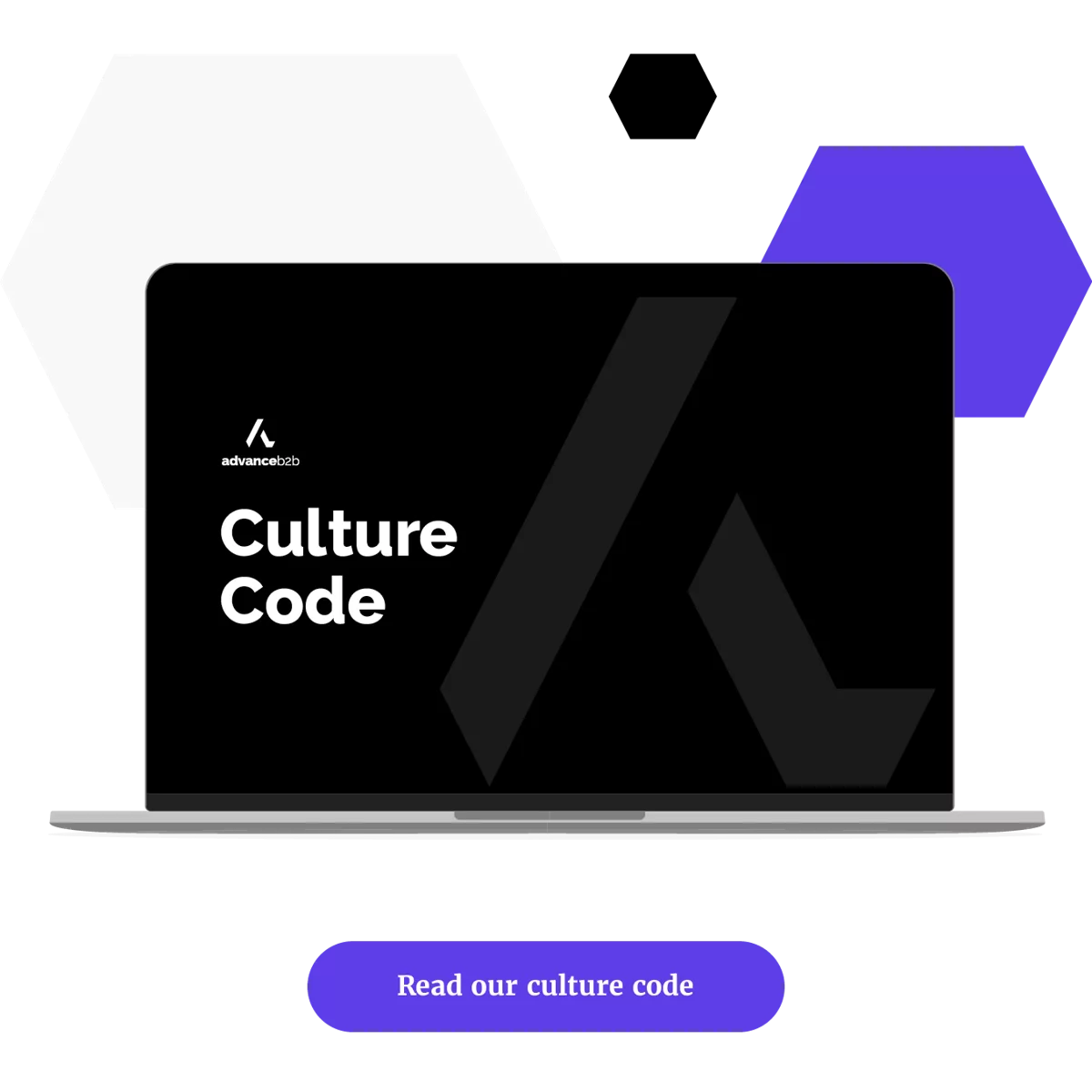 What is this all about?
Back in the dark ages, our founders left their well-paying full-time jobs to start an inbound marketing agency. The big idea was to help B2B companies grow by creating marketing their customers would love.
Fast-forward to today, and that two-person business has grown into a full-blown growth marketing agency with customers across three continents.
Now, if you are an experienced SaaS growth marketer, digital sales expert, paid advertising specialist, or perhaps a tech/analytics consultant looking for a new gig.... We'd love to chat! 😍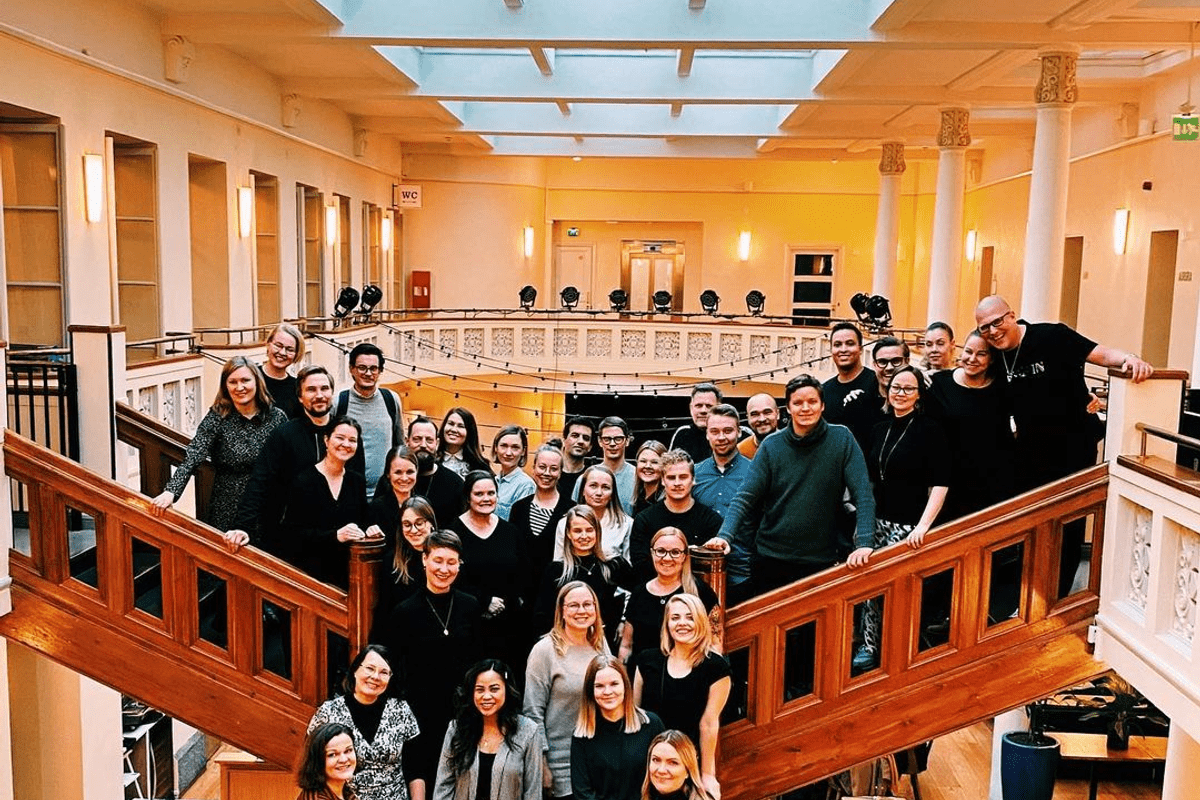 Work with us? 👯‍♀️
Besides role-specific criteria, this is generally what we're looking for in new coworkers and work friends:
👉 You're good at planning and managing your own work. Sure, we try to make sure that you don't have too much on your plate at once but beyond that, it's up to you to prioritize tasks and get shit done.
👉 You play well with others. While some — or even most — of your work might require quiet time for thinking, at the end of the day you're good at communicating your ideas to your team and your customers.
👉 You're always looking to do things better. We don't believe in rigid processes and doing this the way they've always been done. Instead, if you have a better idea, we expect you to share it and run with it.
If you nodded three times, check out our open positions and get applying!

What's in it for you?
No rules on "remote work"or "office hours" 🙅🏼

Not a morning person? Not a problem. Dreaming about working from the summer cottage? Just do it! We trust our employees: as long as you don't cause trouble to your team and customers, you can work when & where it's the most convenient for you.

Get paid to learn 💰

We dedicate 10% of our time (that's half a day every week) to learning new things, and you'll also have a personal training budget. And the best part? You'll choose how you want to spend those.

Auntie service to support the mental well-being ❤️

We offer our employees Auntie's personal meeting packages that help us deal with everyday issues before they become overwhelming.

Permission to speak up 🙋🏾

Whatever the situation, you're more than welcome to voice your opinion. At Advance B2B, all new development ideas, constructive criticism, and feedback are assessed based on their merit, not based on who brought them up.

Do what feels right 🧠

You never have to ask for permission to blow up an internal process, or try something new with a customer. As long as you can justify your decisions and learn from your experiments, you're basically free to do whatever you want.

Safe for everyone 🌈

We are committed to creating a safe, diverse and inclusive working environment for everyone.

Employee bike benefit available 🚴🏻‍♀️

Aaaand PS. your birthday is always a paid day off 👋🎂
eNPS
We measure job satisfaction at Advance B2B with the Officevibe tool, which sends a Slack survey every two weeks to all of our employees. 👇

What we get out of it is 1) an eNPS score, and 2) an overall engagement score, which is from 0 to 10.
Recent findings:
Our average eNPS in 2021 was 58,6 🔥
The average engagement score was 8,0 ❤️
The best-rated categories (scale 1-10) in 2021 were:
1️⃣ Relationship with manager 8.7
Represents trust, communication and collaboration between employees and their direct manager.
2️⃣ Ambassadorship 8.6
Represents the level of pride employees have towards the organization and if they would recommend their place of work to other people.
3️⃣ Personal growth 8.2
Represents the level of autonomy employees have, whether or not they're improving their skills and if they believe in the bigger purpose of their role.
Very Official Headquarters
About Advance B2B | Growth Marketing Agency
Coworkers
45+ employees, and 10+ nationalities
Already working at Advance B2B | Growth Marketing Agency?
Let's recruit together and find your next colleague.